All weapons and items are split up into different qualities that determine it's rarity. It usually cannot be changed. There is 'Normal' and 'Unique', '. All the other qualities,'Vintage', 'Genuine, 'Strange', 'Unusual', 'Collector's', 'Decorated', 'Haunted', 'Community', 'Self Made', and 'Valve', are all gotten on special circumstances and/or have special traits.
Qualities
Edit
Normal items, or stock items, are the first weapons that you start off with. Normal weapons have a gray font color (#B2B2B2)

Unique items are the standard items you recieve from item drops/finishing normal acheivements. items weapons have a yellow font color. (#FFD700)
Vintage items were introduced in the Mann conomy update. It was optained as (?) unique weapons were changed into Vintage quality. Vintage weapons can aslo be bought, and items that were regranted to users who had there previous weapons deleted/stolen were assigned vintage quality. Vintage items have a dark blue font. (#476291)
Genuine items are marked genuine because they were obtained by a cross game promotion or an in game event, and not via item drop or crafting. Genuine items are a dark green font. (#4D7455)
Strange items are obtained by using a Stranglifier, unboxing it through Mann Co. Supply Crates, or obtaining it from the MvM Mann Up mode. Strange weapons count every time you ever kill with the weapon. You can also add strange parts, which will allow the weapon to track other things, such as Taunt Kills or burn Kills. Strange Items have an orange font color. (#CF6A32)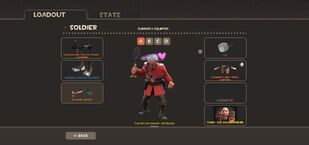 Made by OverFortress
Ad blocker interference detected!
Wikia is a free-to-use site that makes money from advertising. We have a modified experience for viewers using ad blockers

Wikia is not accessible if you've made further modifications. Remove the custom ad blocker rule(s) and the page will load as expected.