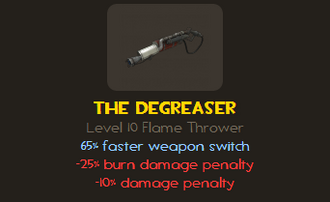 Unique quality is the item quality assigned to items which can be found through random drops during gameplay, obtained through achievements, crafted, or purchased from the Mann Co. Store. As such, Unique is regarded as the "default" quality for items, and has no unique name prefix for items (with the exception of some items which have "The" before their name).
The hexadecimal color code for Unique items is
#FFD700
.
Ad blocker interference detected!
Wikia is a free-to-use site that makes money from advertising. We have a modified experience for viewers using ad blockers

Wikia is not accessible if you've made further modifications. Remove the custom ad blocker rule(s) and the page will load as expected.